---
Hi, my name is Reece Griffin and you are at my software portfolio site. I am a Vancouver based software professional with a diverse range of experience. My skill set includes leadership, process control, web, application, database, server, and mobile technologies.
Take a look around my site and hopefully you will get an idea of what I have done, what I can do, and what I am interested in. If you have any questions feel free to send me an email via my contact form, or give me a call at 1 (604) 773 8532.
Latest Work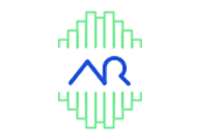 Announcing AR Builder!

It's with great excitement that I can announce the arrival of my newest venture - AR Builder. AR Builder is the flagship product of my startup company Griffin Mobile Technologies Ltd. The service aims to bring the exciting new technology of augmented reality to the masses...

Read More
View All of My Work
Latest Article
Where am I iOS? (2012-11-07)

This article is a summary of the world of mobile device GPS accuracy. I have spent quite a lot of time over the past month or so understanding the issues that one faces when dealing with these types of things, as well as the options available to solve them. My hope is to ease the learning curve for those of you who wish to get the most out of your GPS enabled apps.

Read More Here...